Map of Campground
Here you can view an image of the Jubalee Beach Park campground which shows the lots on the property.
If you have any questions about the campground, please be sure to contact us.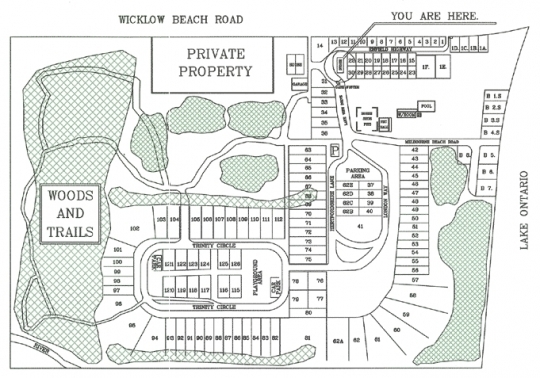 "Jubalee Beach Park is a great place for us to spend quality time with our kids. The lots are the biggest we've seen compared to most other parks in the area. We love that the park has a private beach area, and we've enjoyed many sunsets there. We consider it our second home."
-Karen & Anthony Gourley,
Lot 41