Map of Campground
Here you can view an image of the Jubalee Beach Park campground which shows the lots on the property.
If you have any questions about the campground, please be sure to contact us.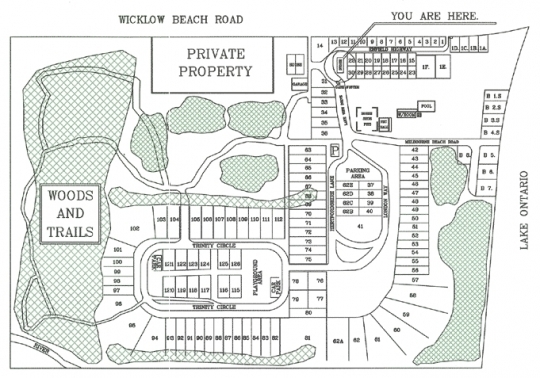 "Jubalee Beach Park is a natural haven nestled on the shore of Lake Ontario that en captures a bit of everything. Good people, good times and beautiful surroundings invoke a warm, fun atmosphere for campers of all ages. We have camped here on the beach for 22 years and hope to enjoy it's beauty for many more."
Rick & Pam Jones
Site #B4